Key FeaturesCustom Home Plans
Wrap any exterior design style, architectural form or facade around the perfect floorplan for your lifestyle. We are taking unprecedented steps to assist owners & small businesses through the convergence of architecture, engineering & construction. We hope you can feel the power of these tools as you navigate through customhome.ai & bimquote.com for your project needs.
Toggle, play & decide - commune with the key stakeholders & decision makers to establish those crucial product & aesthetic selections that are going to be integral to how the home performs for your family.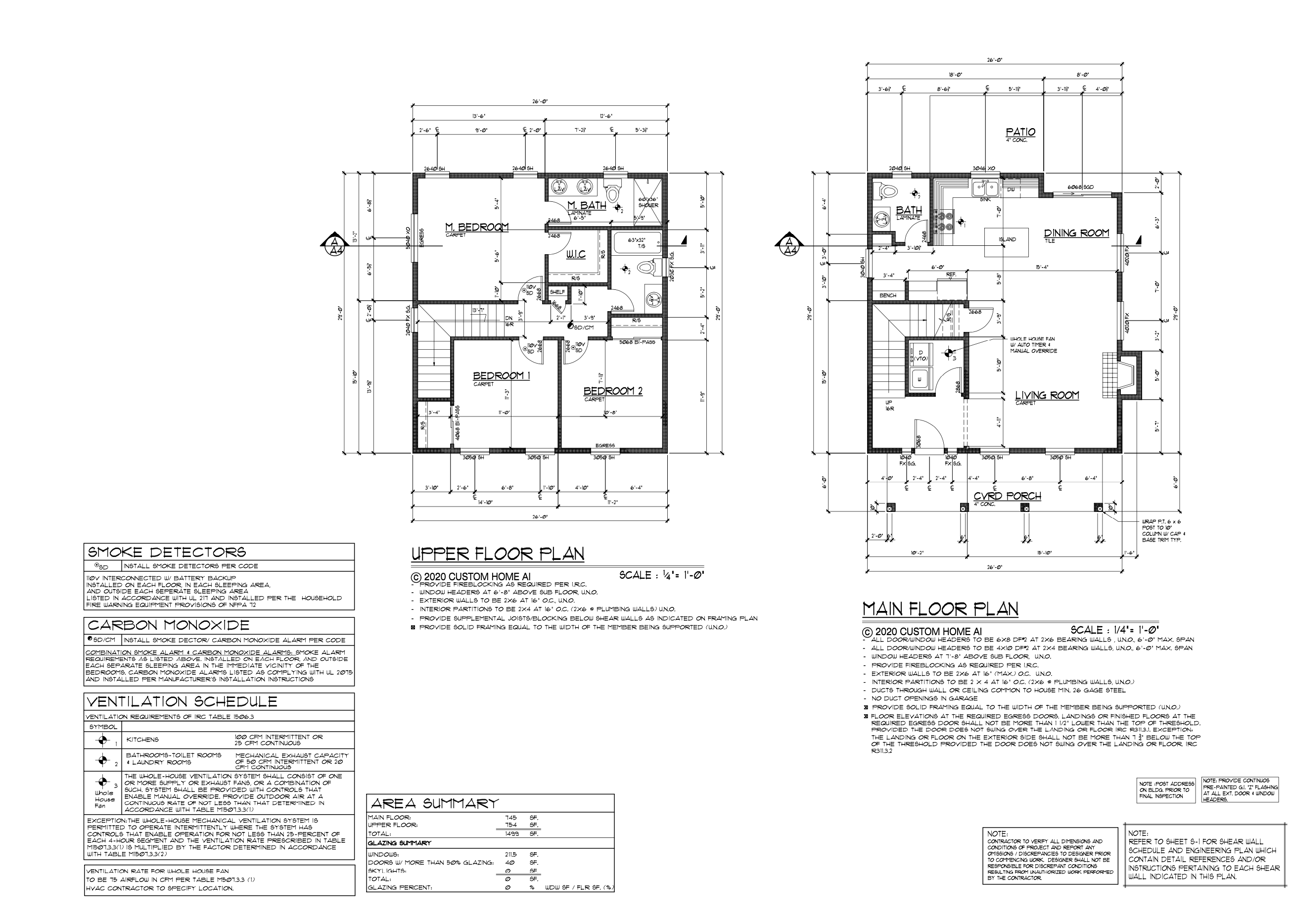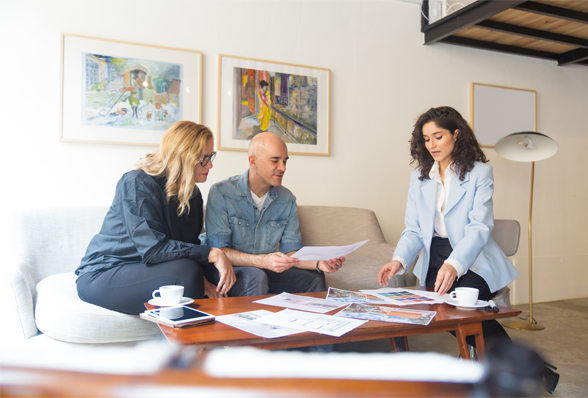 Key FeaturesSelect Exterior Design
We have a large & ever increasing database of home plans which can be custom configured & modified to meet your specific site criteria as well as aesthetic preferences. Our workflow is intuitive & unique, supported by research, data & our teams cumulative experience on 100's of residential projects across the country.
We currently have designs which exhibit the latest trends & historically popular facades on our platform.
Still, if there is a particular design style you are looking for & it's not present on the platform currently please reach out & let us know - we may just have it in the hopper!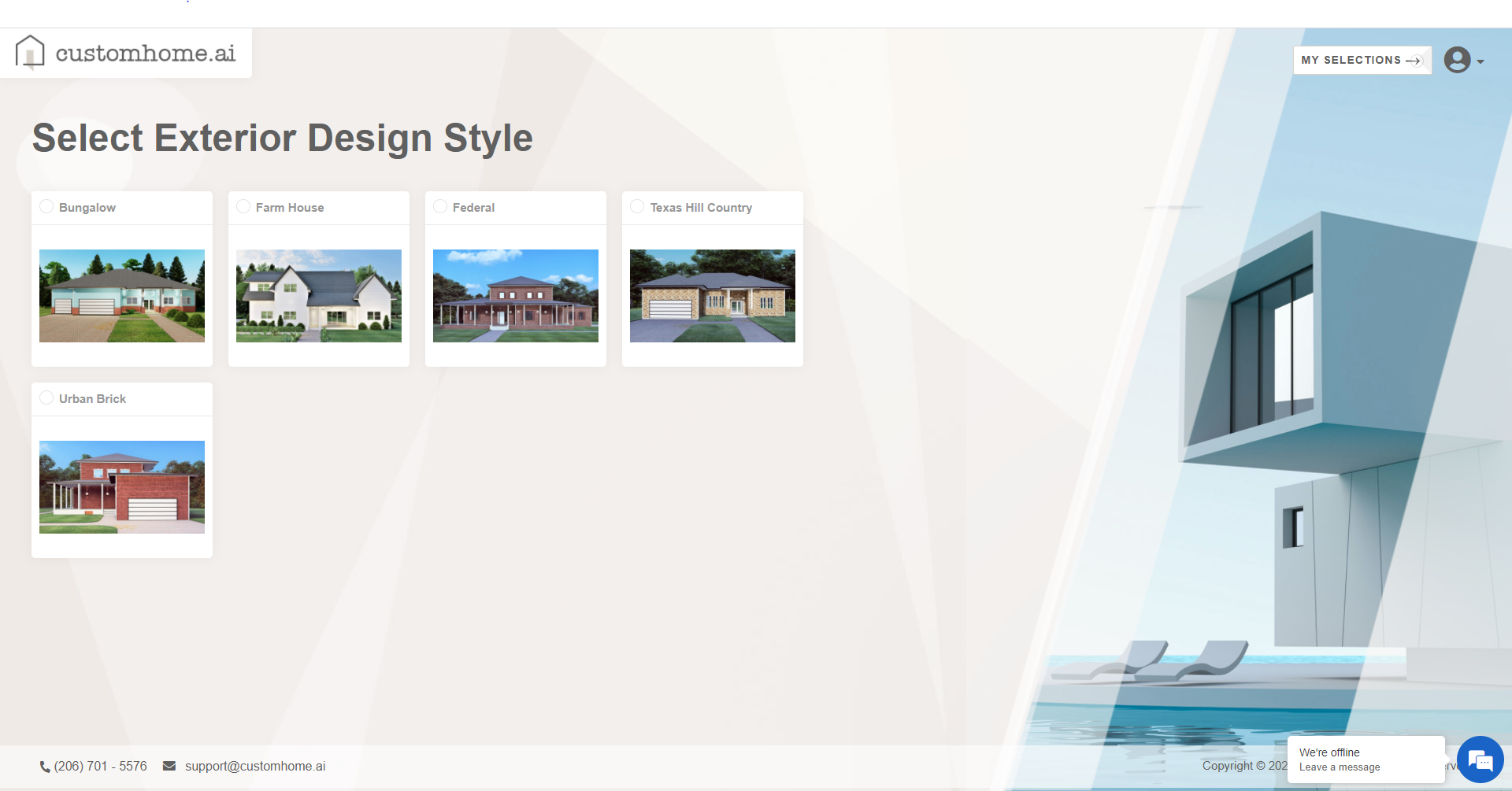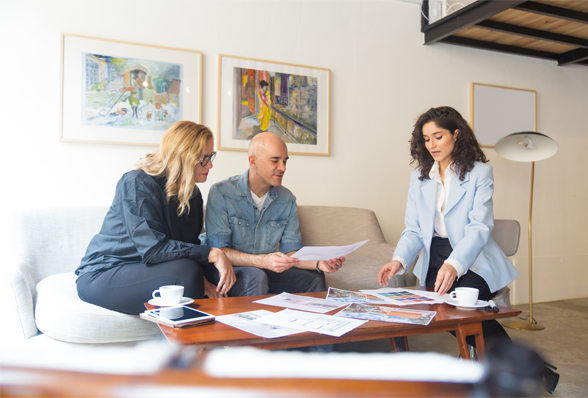 Key FeaturesSelect the Floorplan
Once the exterior design style is selected you will be able to choose the perfect floorplan for your future home. Sort by the number of bedrooms & bathrooms, squarefootage, levels or all of the above.
We are continuing to expand the depth & breadth of our floorplans in size, scope, width or length. If you cannot find a floorplan that exhibits what you are looking for - reach out & let us know.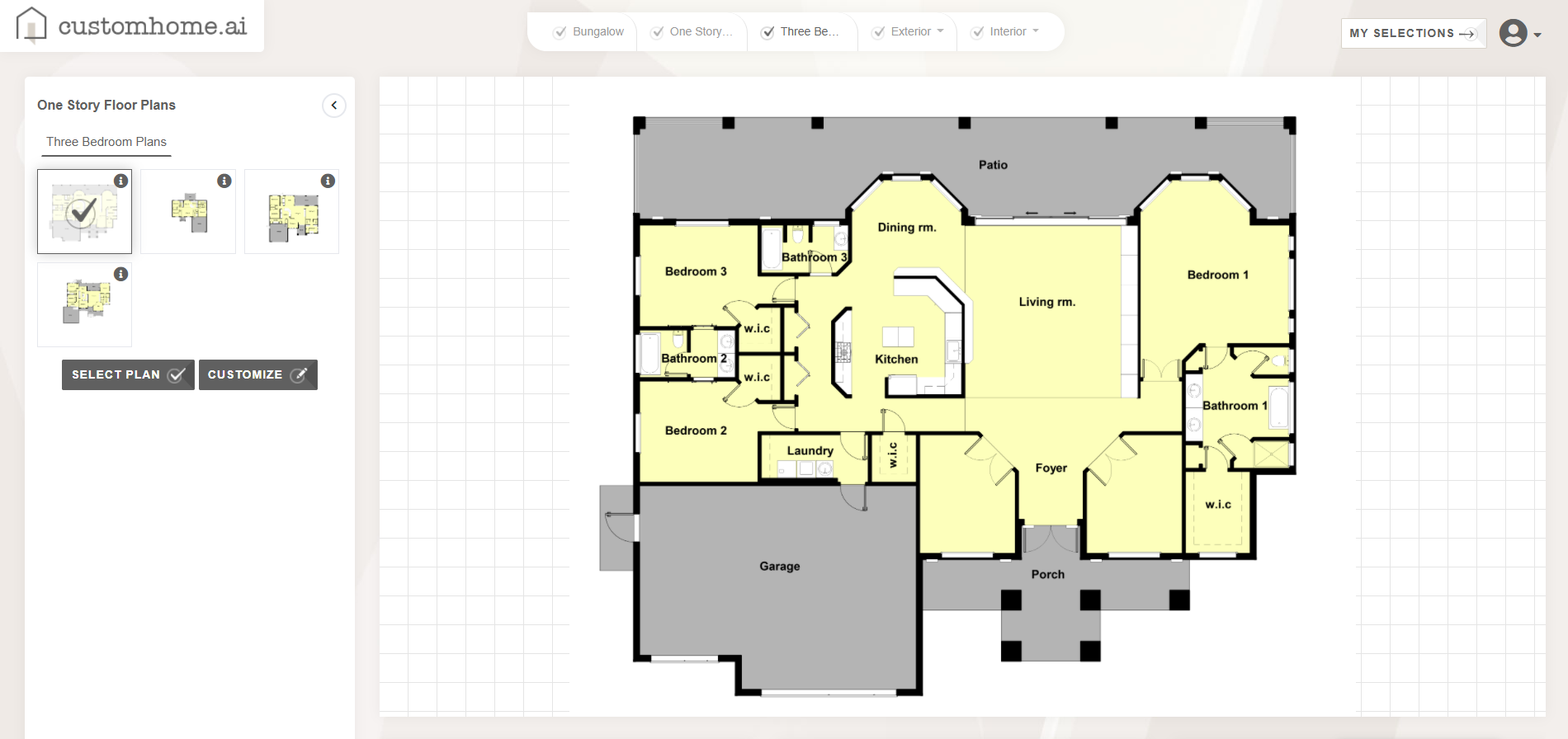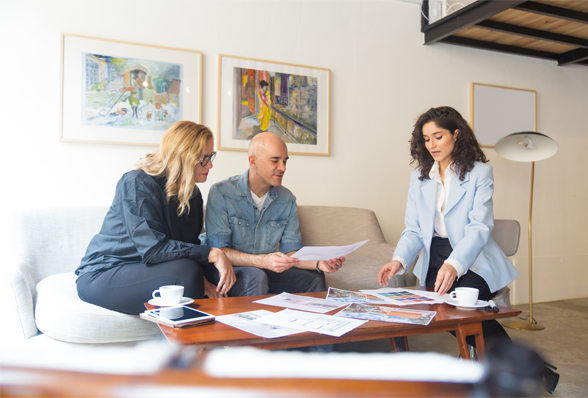 Key FeaturesCustomize: Interior & Exterior
We have integrated tools to modify the interior & exterior of every room in your future home.
Do you want to see what it would look like to have open shelving in the kitchen? Can't decide between hardwood or tile? Want to know what shutters or window grids could look like?
Welcome to your own virtual design center. Utilizing our exterior & interior feature toolset you can modify the aesthetic architectural elements & details of your home.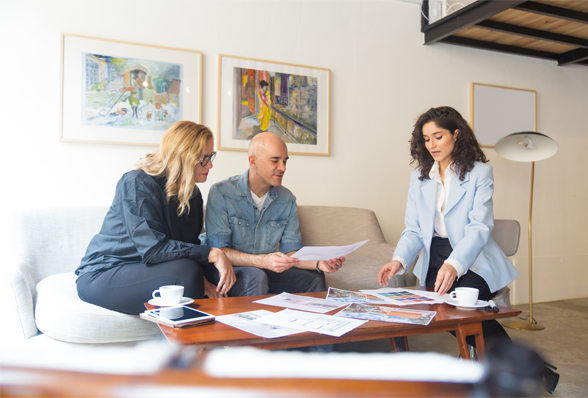 Key FeaturesBIM
Our technology is a tool for visual clarity - but it is not just aesthetic.
By utilizing the full capability of building information modeling (BIM) we allow our customers to transcend the most frustrating aspects of custom home building. Every interaction updates a to-scale three dimensional model (true digital twin!) of your yet to be built dream home. Outputs such as elevation drawings, cut & configuration sheets, product specifications & a BOM for QTO is fully integrated.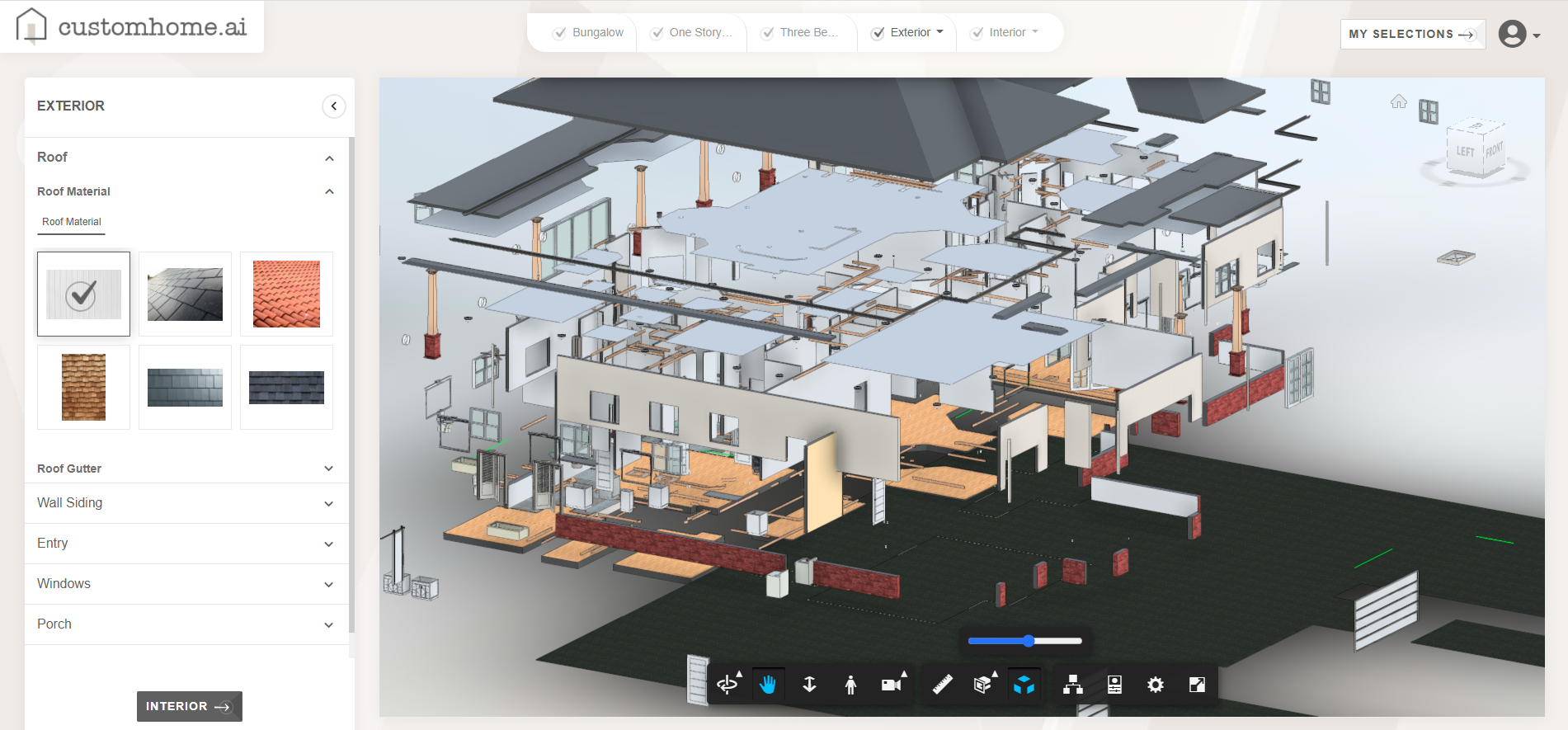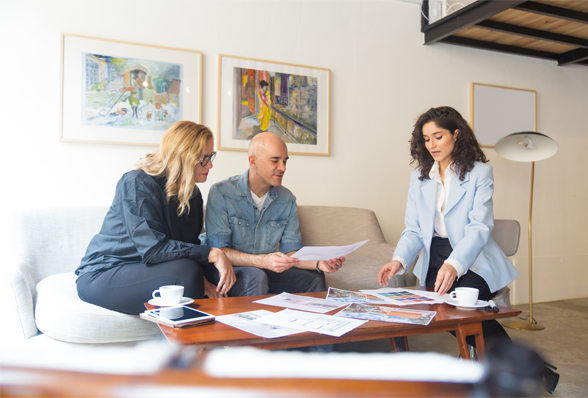 Key FeaturesRenderings
While 3D models exhibit the best surface & visual quality available, the detail in our photorealistic renders look & feel like reality.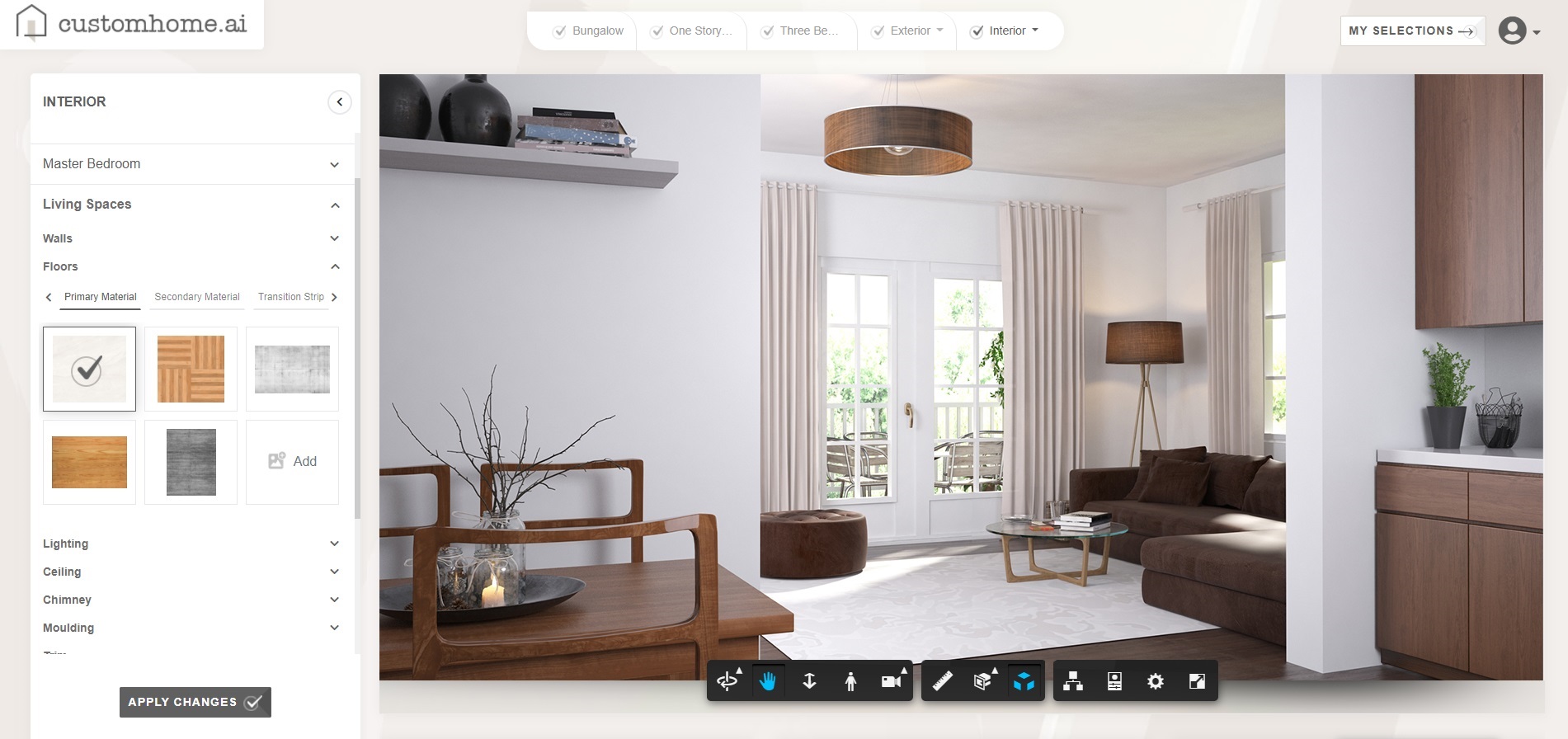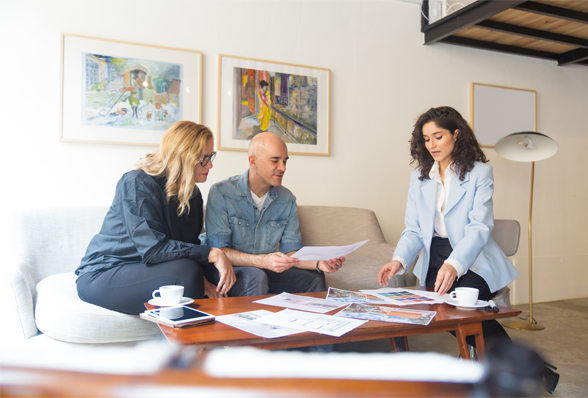 Key FeaturesEstimate
Ensure better management of changes, potential areas of confict & seriously hone in costs to put your budget toward the areas that matter most to your lifestyle.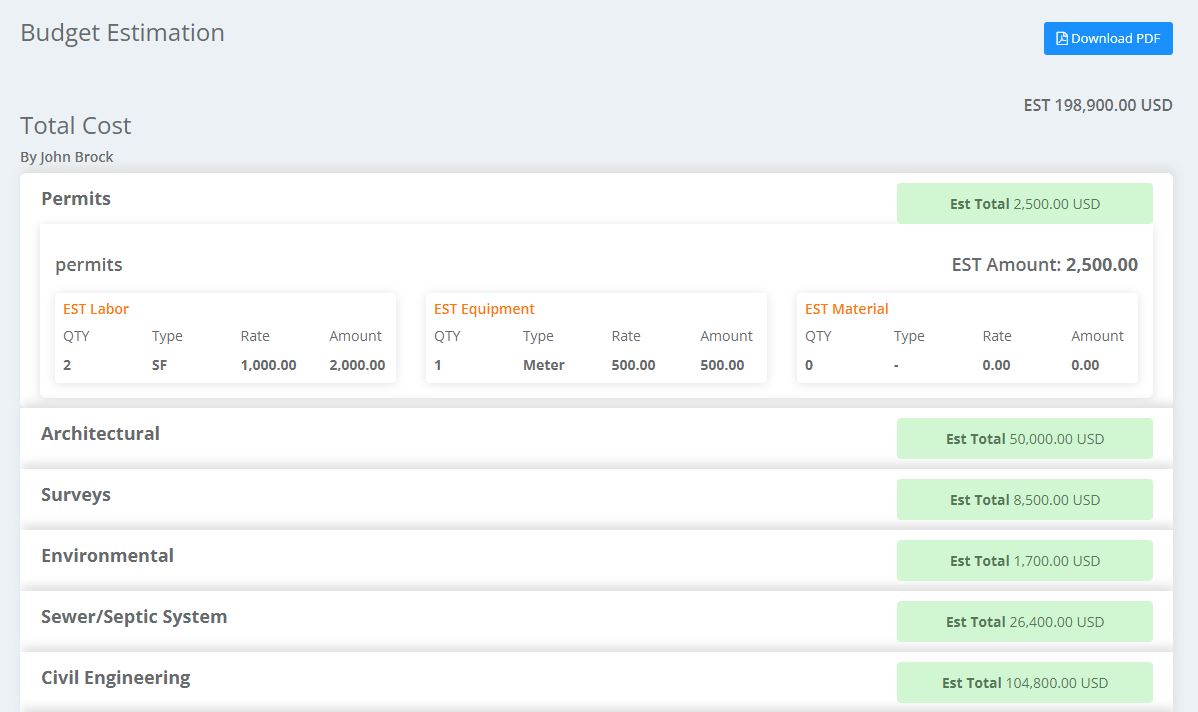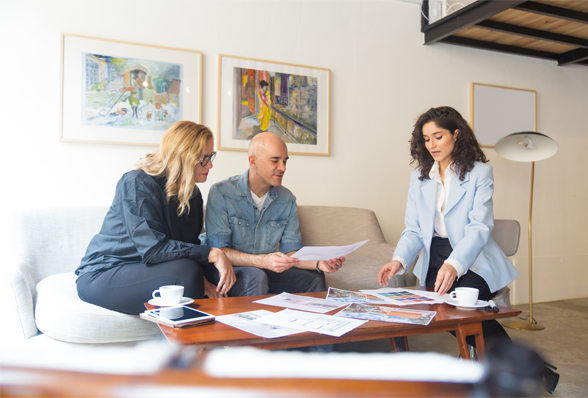 Key FeaturesSite Specific
No two lots are the same: site slope, grade, shape & existing soil condition can drastically change the foundation & orientation of our plans. Regional concerns (earthquakes, tornadoes, hurricanes, floods?) as well as HOA restrictions, coupled with local munincipal departments can have numerous building codes that can change the output of what we produce - initially.
Upon checkout you will have the option of having our team assist with making the outputs both site & regionally specific. Whether sizing & integrating mechanical systems such as heating, venting & air conditioning - to getting the design stamped by a licensed structural engineer.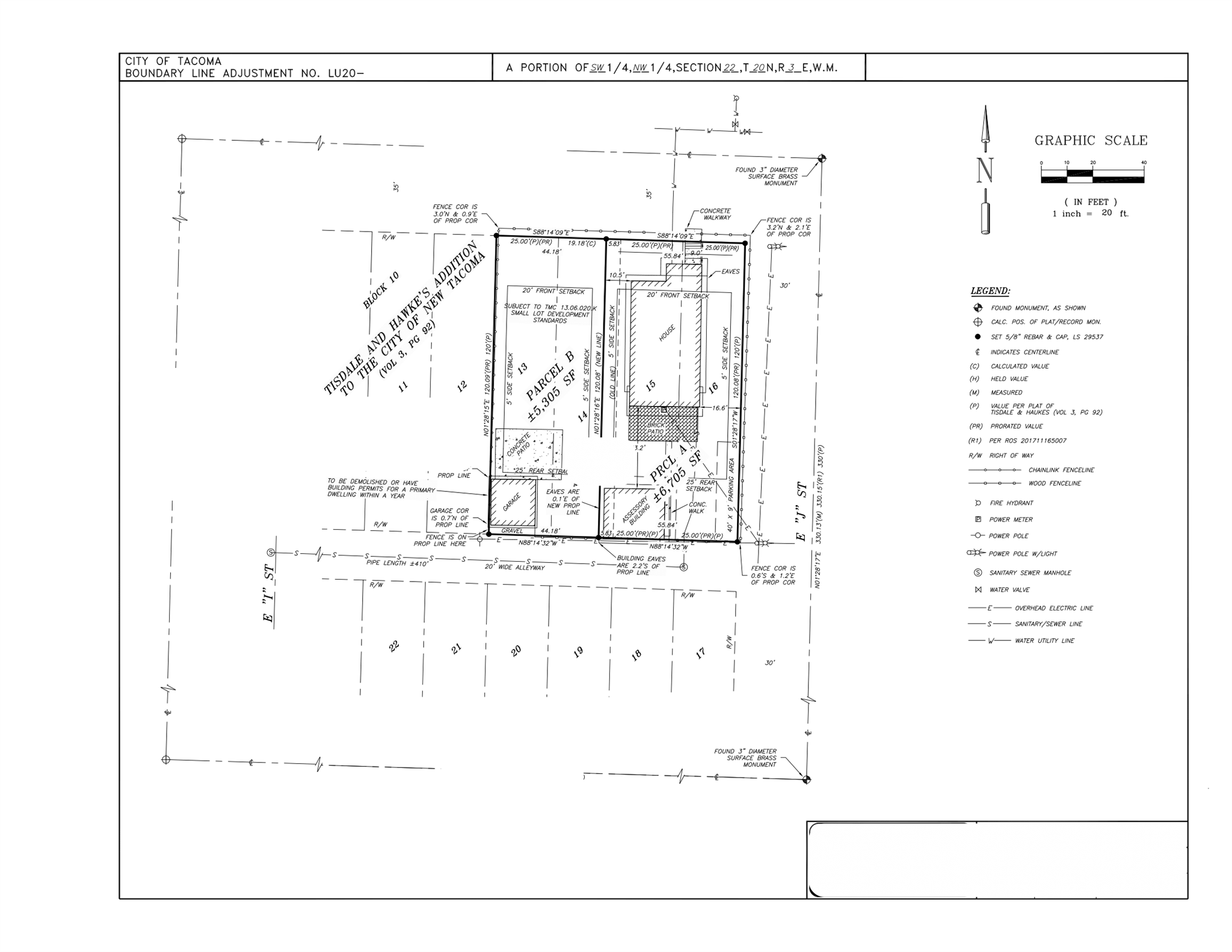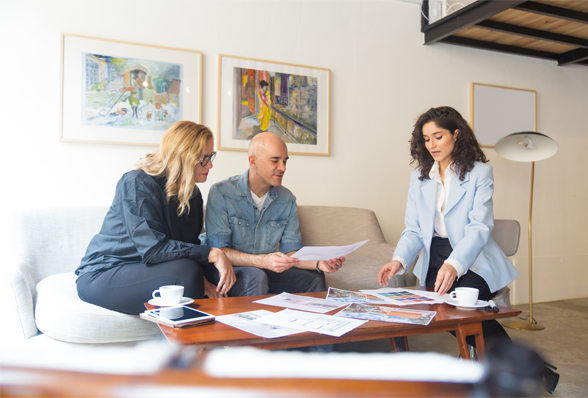 Key FeaturesBIMQuote.com Integration
Working with our parent site bimquote.com, we assist owners, owner-builders & developers with sourcing the most experienced local talent & resources for their residential custom home projects.
If you wish to pursue your project through to physical completion on bimquote.com, you will be given a rebate on the initial customhome.ai architectural design, toward products & services on your project!
Simply select "move forward with bimquote" at checkout & a project profile with your same login credentials will be generated at bimquote.com.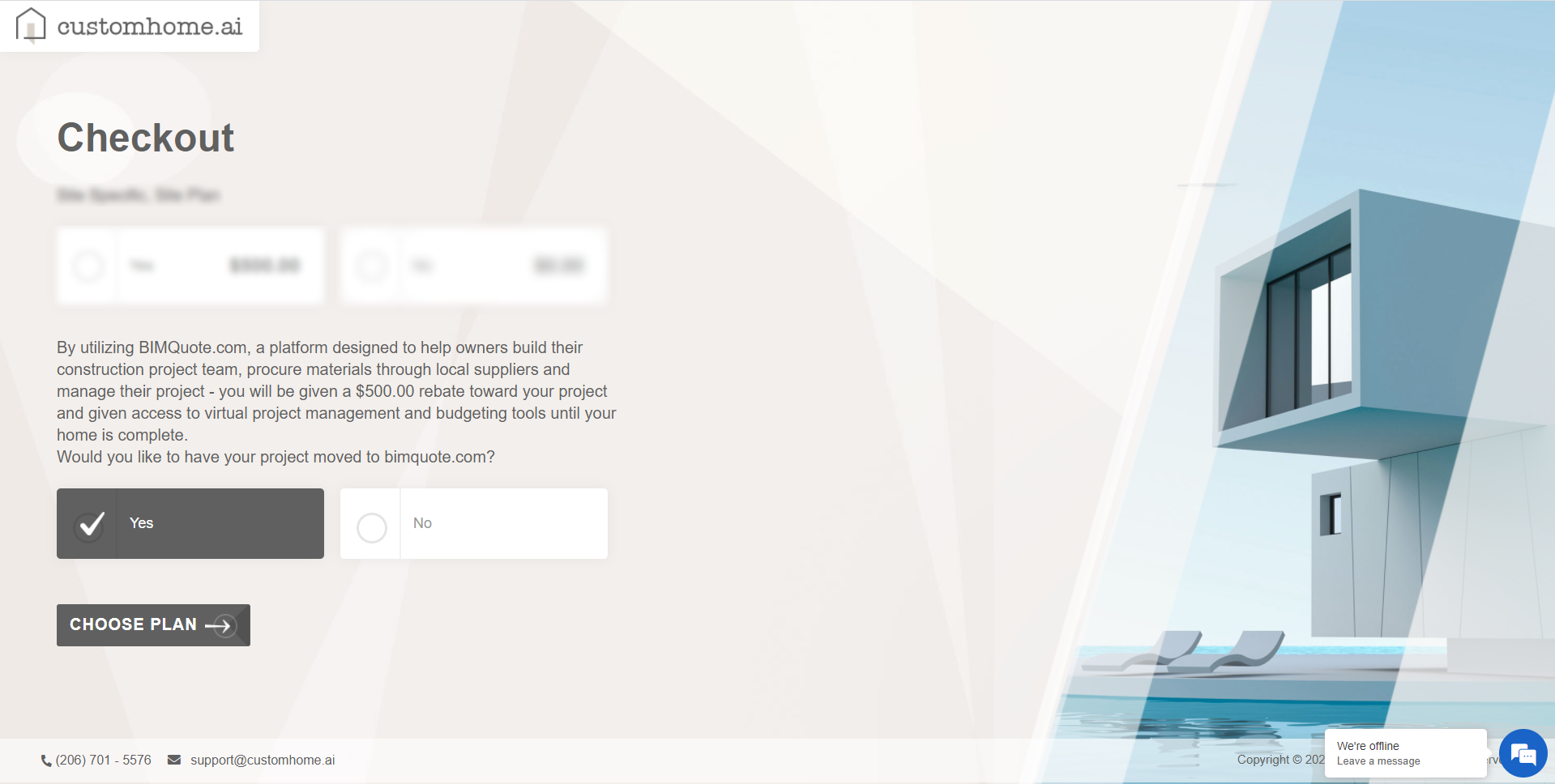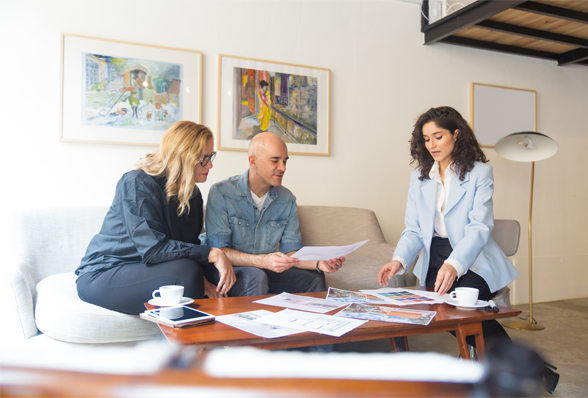 Key FeaturesComplete the Design
It may be the case that you do not wish to utilize or access the full opportunities, benefits & network of customhome.ai & bimquote.com in conjunction. Customers which do not yet own the particular parcel they wish to build on should not select to have their designs made site specific. Similarily, an account will not be approved to move forward on bimquote.com without a chosen parcel of land.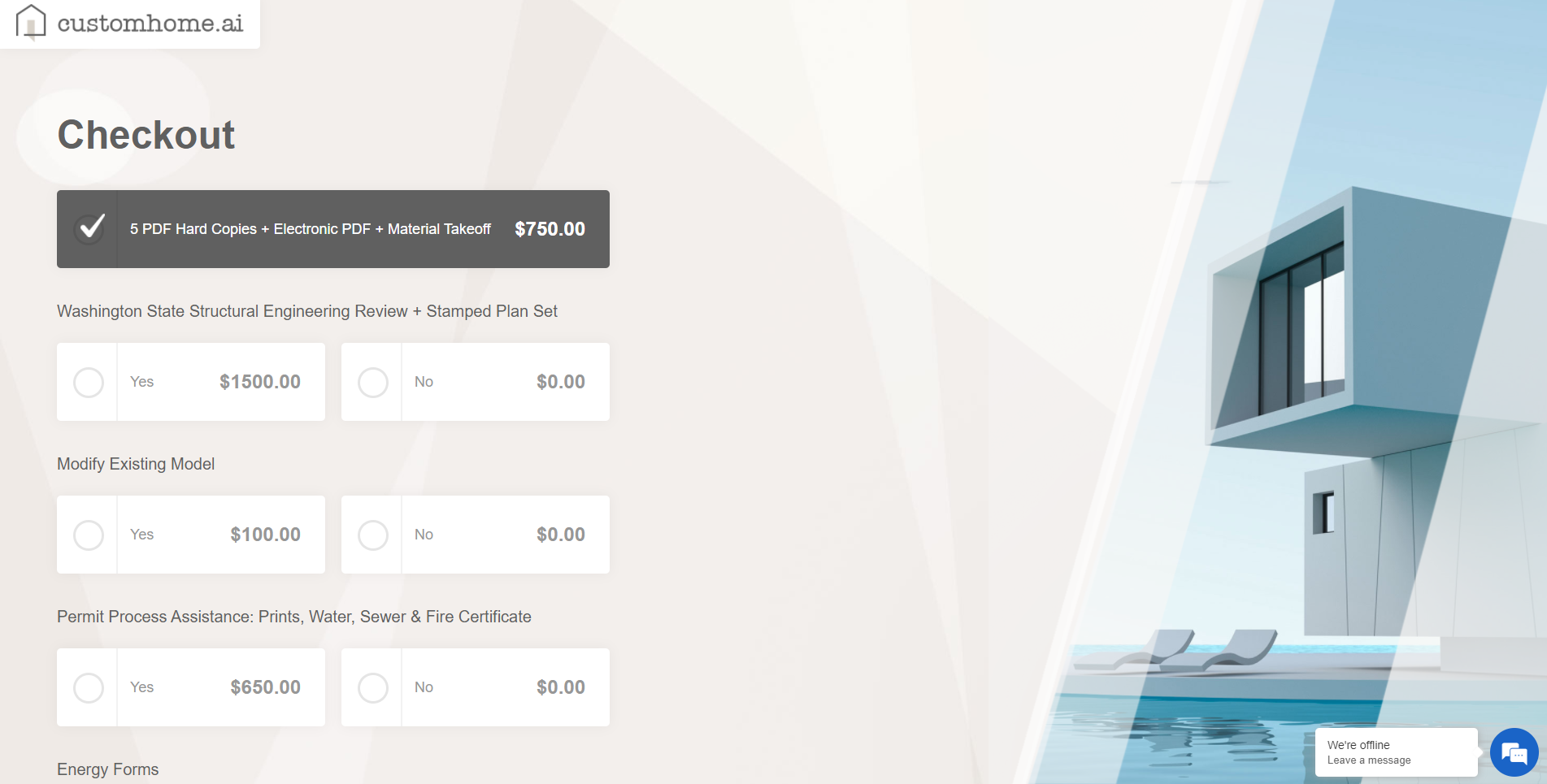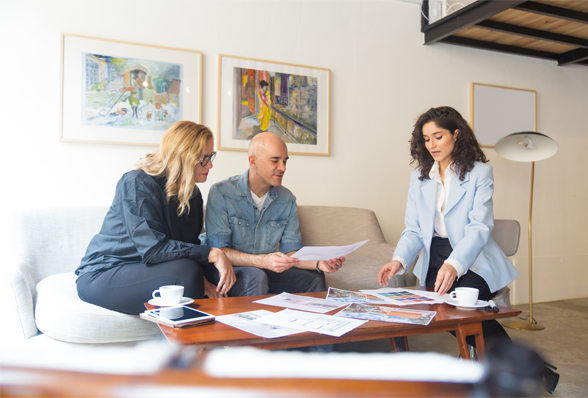 Key FeaturesIPD
There is an opportunity to adopt an Integrated Project Delivery workflow, which is emerging in lock-step with BIM as an important alternative to traditional forms of construction project management and building delivery. By utilizing the tools incorporated into customhome.ai and bimquote.com, one can quickly realize the basic roles and responsibilities on a project that can change for the better.
Before you decide which methodology and contract structure is going to be the most beneficial for your project, research the different approaches - and be sure to contemplate adopting IPD, as it is a particularly suitable approach given the resources we provide.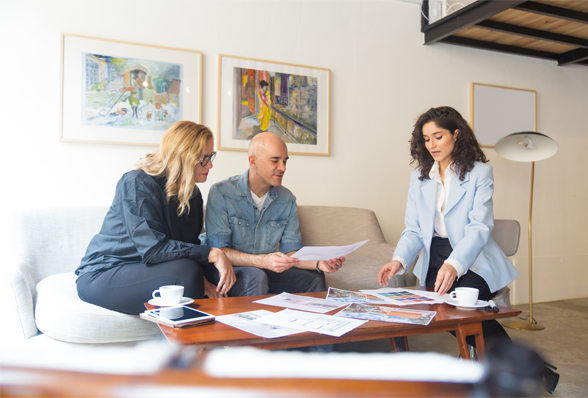 Key FeaturesBid Leveling
It is surprisingly difficult, as an owner, owner-builder, or small developer - to build an entire team around your new construction project. While there exists services for sourcing a single trade or service, the existing platforms are built for retrofit or remodel markets, and peicemealing a project team together through one of these sites creates impartial relationships and increased cost for both labor and material.
Customhome.ai in conjuction with BIMQuote.com, integrate a labor marketplace focused on new construction. You can clearly define your project needs, organize competing material and labor estimates, as well as select amongst high quality, proven and vetted service providers in your local community.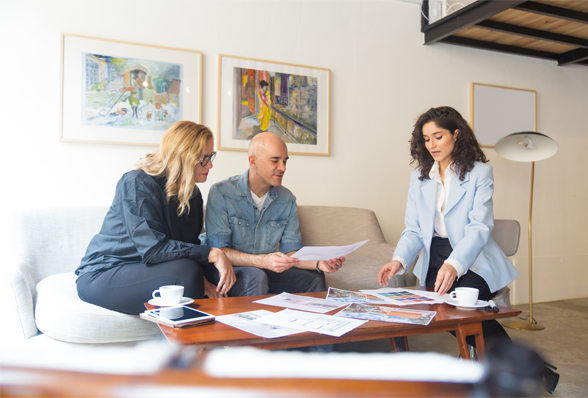 Key FeaturesProcurement
Selecting, purchasing, and ensuring on time delivery of the products and surfaces in your home, is probably the most difficult aspect of designing and constructing a home of custom spaces! While our capabilities make it easier to visualize the differences between 'this and that,' actually procuring products through the BIMQuote.com network, ensures your home is given access to purchasing power bigger than your project.
By keeping material providers attune to the the construction project schedule as part of the project team, we are able to keep healthy communication and ensure products and lead times are ordered and delivered on time.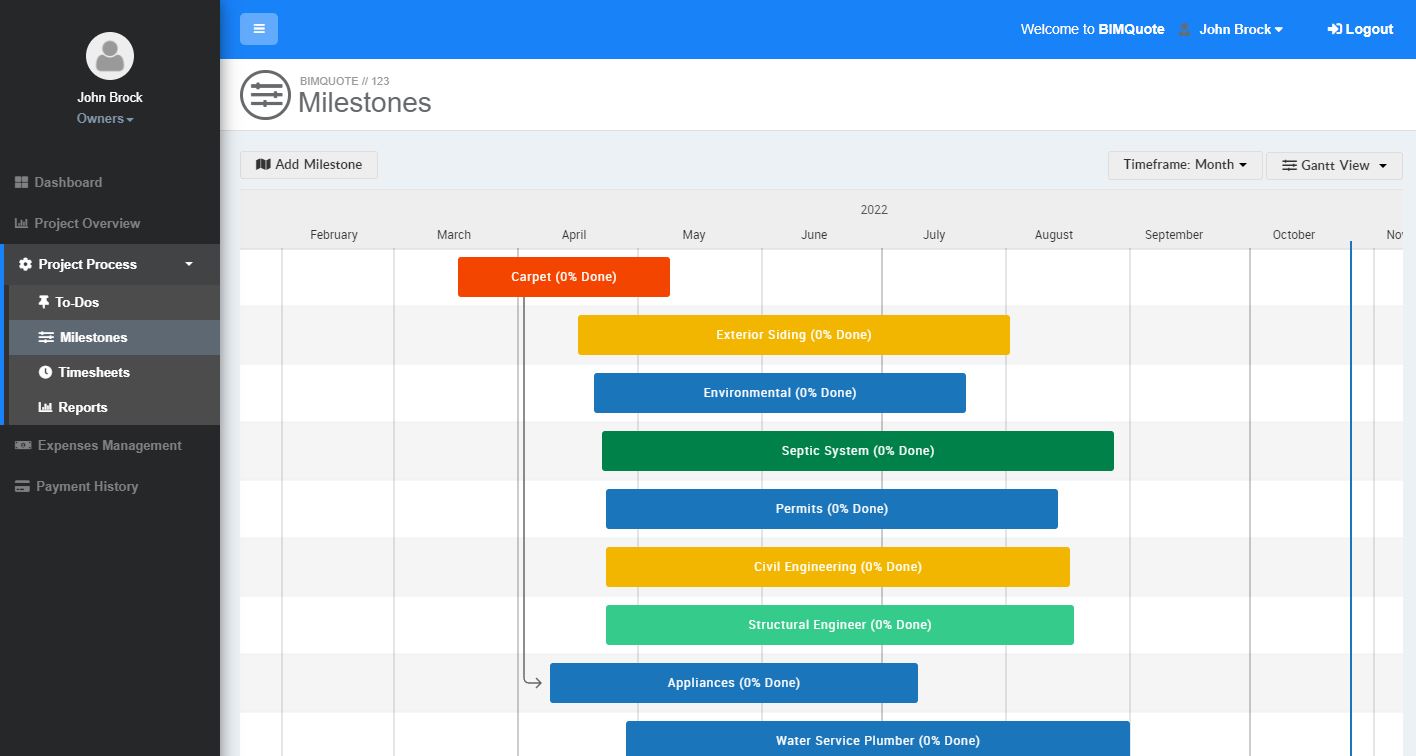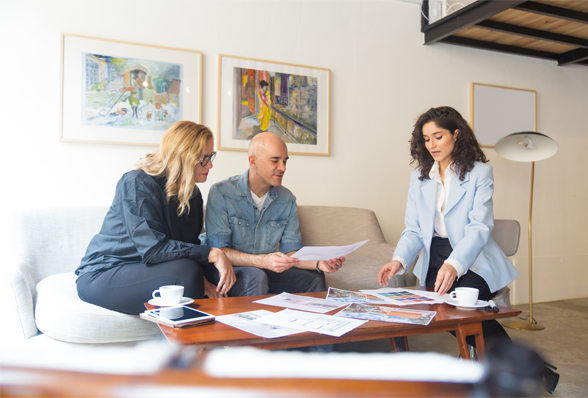 Key FeaturesProject Management
Majority of participants, comprised of owners, designers, and builders beleive that BIM & IPD outperform other forms of project delivery. A building is complex combination of systems developed by numerous parties over time and the early simultaneous integration of these systems into a BIM model, aides all members of the project team.
When systems are visualized, you can clearly see how they interact, allowing the project team to clearly identify gaps, potential clashes, and needs - before they become reality, while working together to seek opportunities for innovation, savings, and schedule compression.